Here's another item that was tucked away
I grabbed it years ago from my ex-mother-in-law,
who is now in her mid 80's. She said she
and
her sister used it as a makeshift doll house
when they were little girls in Houston.
The wood is water stained and oxidized.
I found this on Etsy, which shows it in much better condition: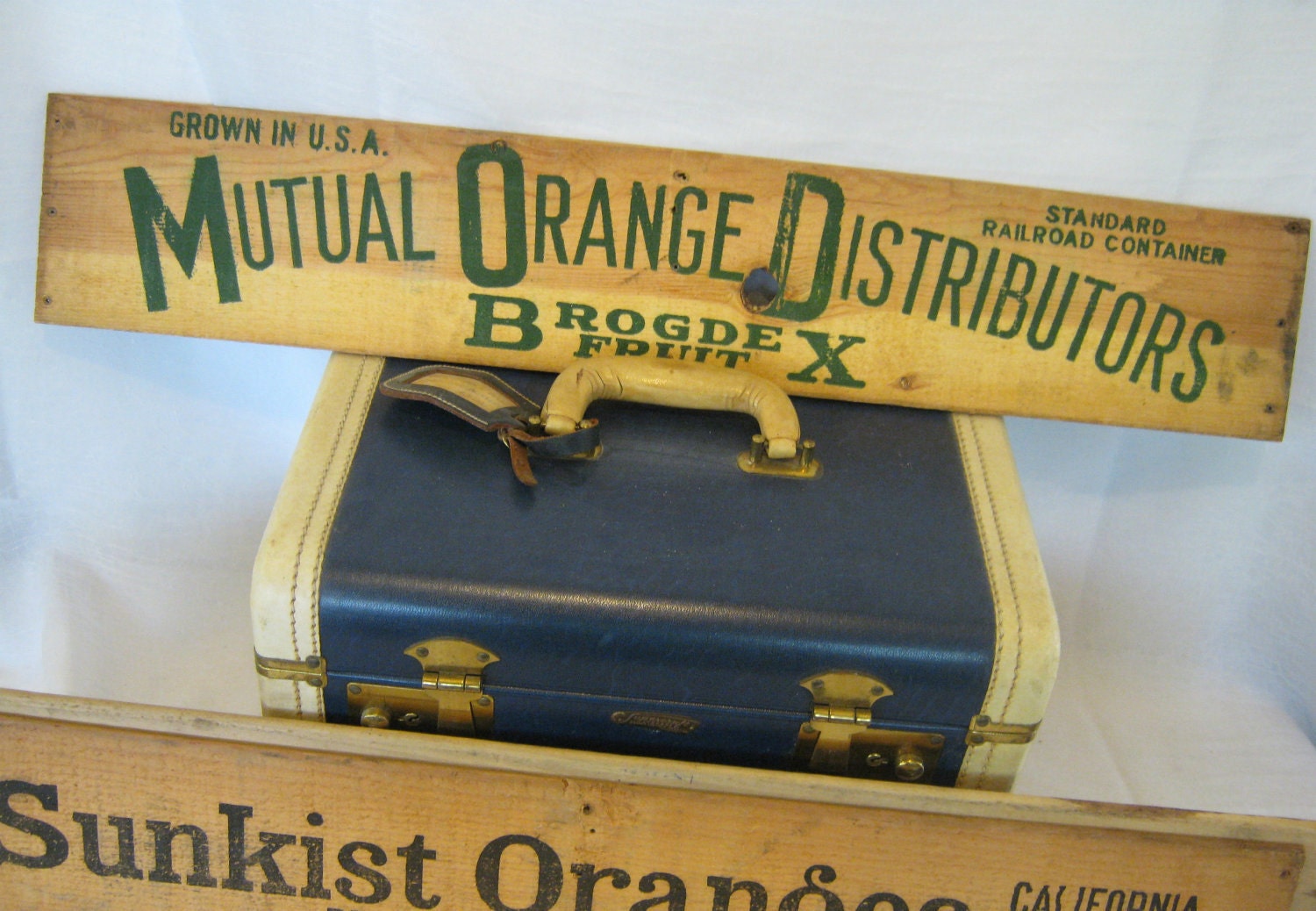 I also found info on Mutual Orange Distributors.
They are in Orange County, CA. They began
Here's the end of my crate, with remnants of a label.
I can't tell what the name on the label was,
but on the bottom right is "Index Mutual Association."
Click HERE to view a MOST interesting web page
with a large collection of images of
vintage citrus labels.
I have seen some pretty great uses
for old crates
on Pinterest.
This one is a bit fragile, but still has some charm.
I'm going to see if it can be useful somewhere in my home.
Word for the Day:
plants yielding seed according to their own kinds,
and trees bearing
fruit
in which is their seed,
each according to its kind. And God saw that it was good.